Commercial Real Estate Website Design
Beautiful Commercial Real Estate Website Design to Enhance Your Brand
Are you happy with your firm's current commercial real estate website design? It's not unusual for the real estate industry to be a bit behind the curve when it comes to online marketing.
… but investing in your online presence has its rewards.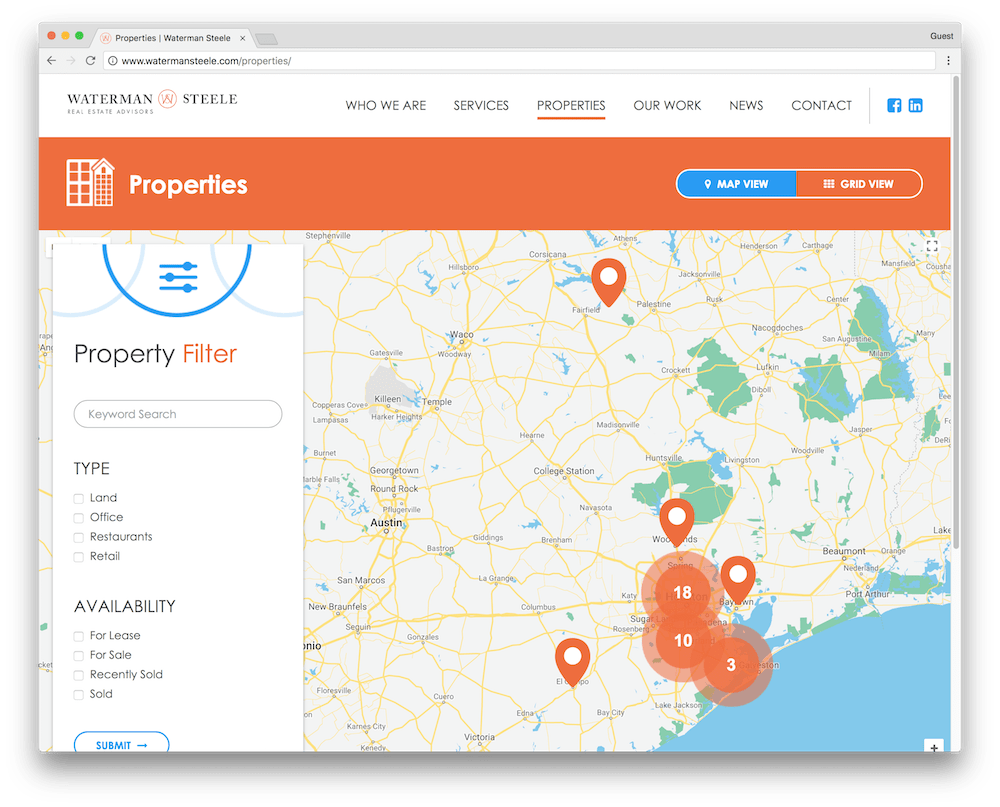 Less Words. More Map
How hard is it for your visitors to navigate geographically between your listings? Is it an enjoyable experience?
Let's face it. On your real estate website, your users want options:
Type, availability and proximity filters
Keyword search
Map vs list view
Rich Information Means More Leads.
Don't hold your prospects back by limiting information to a street address and a low-quality photo.
Drop Them Credentials
Strong leadership and staff bios make your real estate website design more personal. And since we're dealing with human transactions, that's probably important huh?
Build a connection and create credibility by including the following in staff bios:
Fun and engaging personal facts
Education and background
Achievements and awards
Board or outside organization involvement
High-quality photos
What is it that You Do Again?
Clear service pages that actually represent your commercial real estate company will ensure that you're pitching your company that exists today. Not your company from 5 years ago.
Up to date and comprehensive service pages…
Are good for search engines
Help you advertise new services
Allow you to manage new client expectations better
So What are You Waiting for?
Are you ready to get an edge with your commercial real estate website design? Make a strong investment in one of your most valuable marketing assets today.